Experience to Meet Any Construction Challenge!
If you're looking for a commercial construction designer and builder for your project in North Dakota or Arizona, we'd like the opportunity to talk with you. Big or small, Hight Construction has the experience and know-how to create and manage even the most challenging of commercial construction projects and we feel confident that you will not find a better contractor.
We'll guide you every step of the way and won't rest until your commercial construction project comes in on time, on budget and constructed with a time-honored quality and craftsmanship that has made us what we are today. Come discover the Hight Difference today!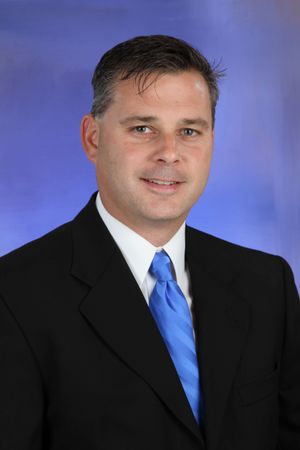 Jay P. Hight, President
Jay Hight, President of Hight Construction, LLC, oversees all business operations and creates and implements the commercial construction organization's vision, mission, and overall direction. Jay directs and evaluates company leaders and determines all hiring and discipline protocols regarding company personnel. He also represents our commercial construction company in civic and professional association responsibilities and is and has been an active member with a number of area organizations such as the Severson Entrepreneurship Academy Advisory Board (Minot State University), the Minot Air Force Base 5th Contracting Squadron (Honorary Commander), 4th year as member of the Board of Directors of Town & Country Credit Union, and served six years as the Minot Area Magic Fund Chairperson.
Education:
BS, Construction Management, North Dakota State University, Fargo, North Dakota 1993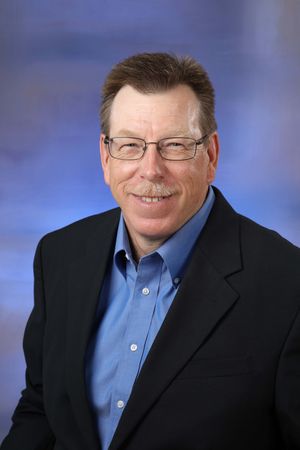 Ken Kuivenhoven, Vice President
Ken Kuivenhoven, Vice President of Hight Construction, is in charge of Estimating Services and Project Management for Hight Construction. He has over 35 years construction experience beginning his career as a construction laborer and rose through the ranks at companies from the Mid-West to the West Coast, spending the past 14+ years in Pre-construction, Estimating and Project Management of projects ranging from under $100,000 to over $200,000,000.
Education:
Kalamazoo Valley Community College
Community College of the Air Force
Michigan State University
American Society of Professional Estimators, Certified Professional Estimator (CPE)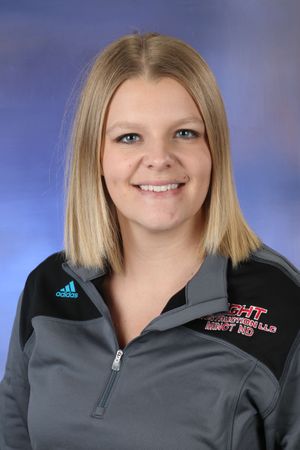 Chelsea Brown, Accounting
Chelsea Brown is the Accountant at Hight Construction. Her responsibilities include all accounting and HR processes including payables, receivables, payroll, payroll taxes, and the day-to-day bookkeeping. Chelsea's incredible knowledge of Hight Construction's business and financial operations are utilized daily as she supports her team and colleagues every opportunity she gets.
Education:
BS, Accounting, Minot State University, Minot, North Dakota, 2010
BS, Business Management, Minot State University, Minot, North Dakota, 2010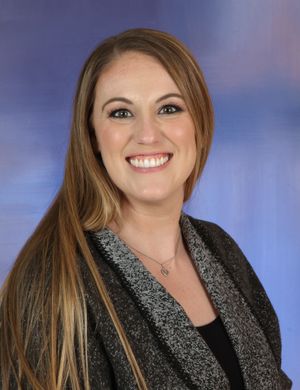 Keisha Kemmet, Office Manager
Keisha Kemmet is the Office Manager at Hight Construction. Her responsibilities include managing commercial construction project contracts, subcontracts, purchase orders, and change orders for all projects. She is also responsible for answering phones, managing all electronic and physical filing systems for all commercial construction projects, marketing, administrative, and secretarial duties for Hight Construction. Keisha strives to exceed expectations for every project and interaction that she is introduced to and will always strive to do it with a smile on her face.
Education:
Rio Salado Community College
Minot State University
Titus Clouse, Estimator/ Project Manager
Titus Clouse is an Estimator/Project Manager at Hight Construction. He is responsible for estimating and managing commercial and residential projects. He works closely with the project superintendents to see the projects are on time and maintains budget. Titus works directly with the project owners, architects and engineers during the bidding and construction phases of each project. Titus has 10 years industry experience and 6 years as being a self- employed contractor.
Education: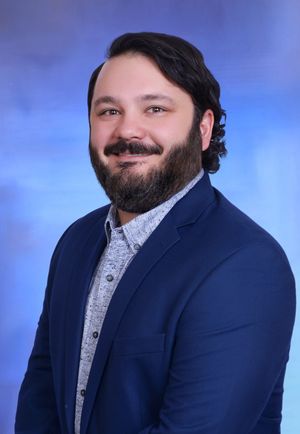 Ryan Hixson, Estimator/Project Manager
With a focus on business development, estimating, and project management, Ryan plays a fundamental role in overseeing commercial and residential projects in Arizona. His main responsibilities include coordinating with key stakeholders, ensuring projects are completed within budget and on time. With 10 years of experience in construction management, Ryan brings a depth of skills and proficiency to his role.
Education:
BS, of Sustainability, Arizona State University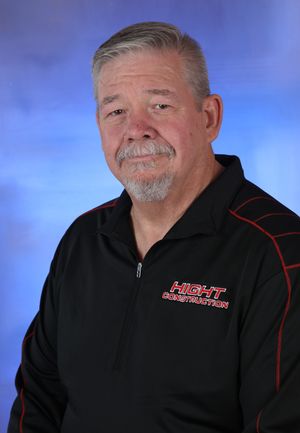 Russell Byers, Project Assistant/Safety Administrator
Russ Byers, Project Assistant/Safety Administrator at Hight Construction, works with the office staff and field superintendents to help with office and filed support of material procurements and distribution. He oversees company inventory , tool allocations, and fleet tracking. He is the workplace safety administrator and conducts safety inspections and audits for the company and coordinates the proper safety training for the field personnel. Russ has 20+ years' experience as a commercial union carpenter working 21 years as a commercial carpenter and 2 years as a superintendent. He is also a veteran of the United States Army.
Education:
Renton VoTech Carpentry Apprenticeship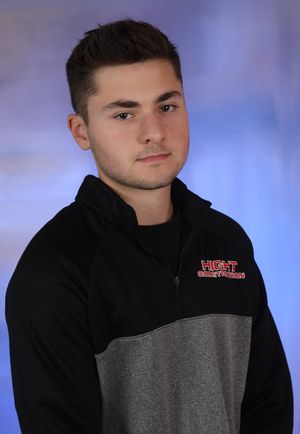 Jacob Hight, Summer Intern
Jacob is a Sophomore at North Dakota State University in Fargo, ND majoring in Construction Management. Jacob has spent the last 2 summers working in the field with a carpentry crew at the new Trinity Hospital Replacement Campus Project.
Jacob has been named to the Deans list twice in College of Engineering at NDSU.
Email:
Education:
Meet our Site Superintendents!
Being a Site Superintendent for commercial construction is no small feat! Superintendents are responsible for supervising carpenter and labor workers, coordinating site inspections, scheduling subcontractors and vendors to ensure timely completion, perform quality control duties regarding the work being performed, and verify the job site is always kept clean and organized for overall commercial construction job site safety. They work hand-in-hand with the commercial construction Project Managers to ensure that specifications are being strictly followed, and work is proceeding on schedule and within budget.